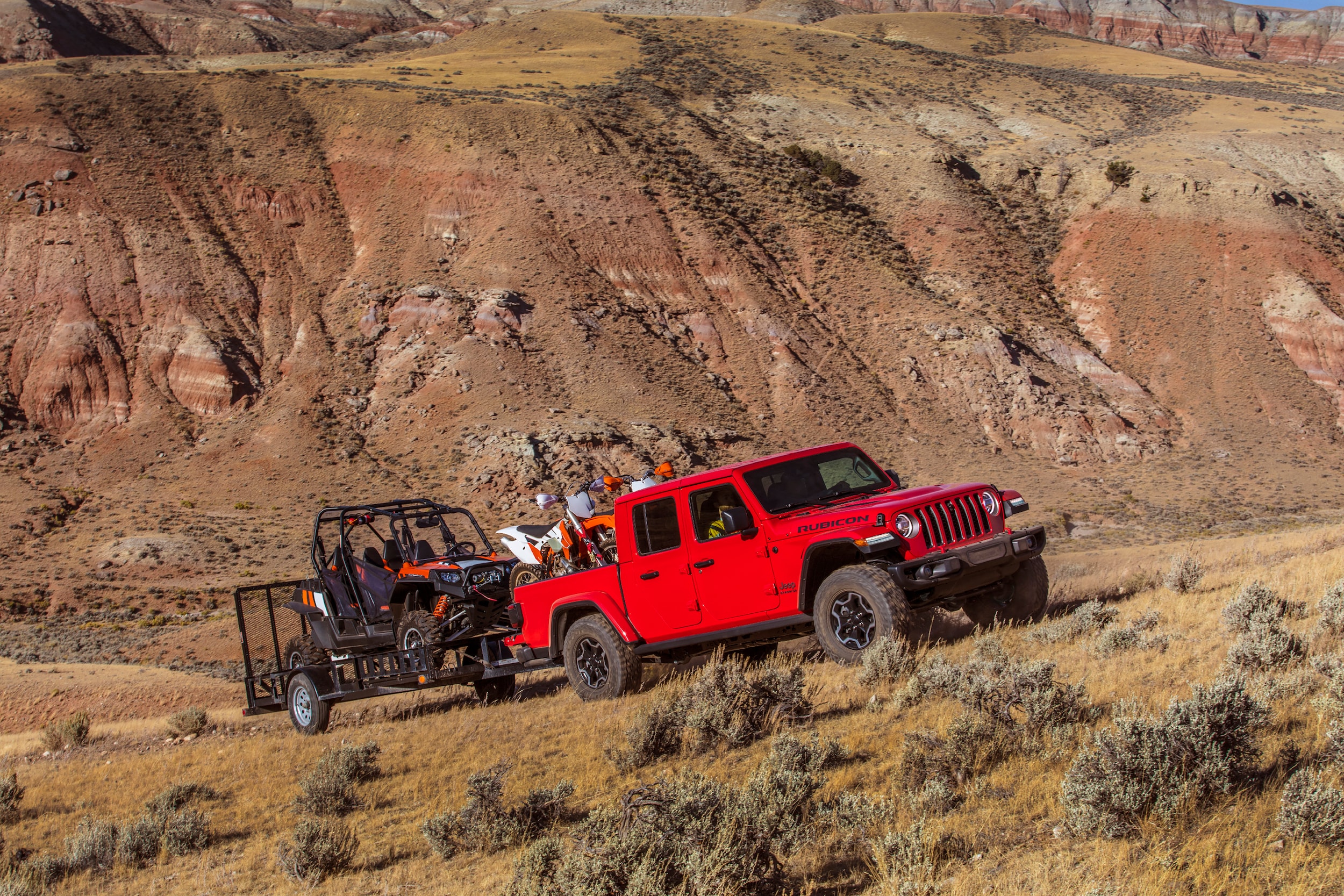 ?Here at Pearl Chrysler Dodge Jeep RAM we couldn't be more excited about our 2020 lineup. From the new designs, upgraded technologies and added safety features, these are the models you want to park in your driveway. We have something for everyone. We have fantastic family SUVs, powerful trucks, and fun off-road-ready cars. Whatever your lifestyle needs are, we will work with you to ensure you have everything you need to feel confident from Illinois to Bourbonnais. To learn more about our 2020 models continue reading!
What to Expect
There are two new trucks available that we think you'll get excited about. Jeep has recently brought back the famous Jeep Gladiator. This truck offers you everything you love about off-road capabilities as well as the conveniences of a pickup. There is nothing else like it, and it's waiting for you! The all-new RAM 1500 has also made some major improvements. You'll be able to haul more, increase your payload and enjoy one of the most modern truck interiors in the market.
If you have a family and are looking for an SUV or Van that has the versatility you need to load up with gear, luggage, and kids we have just what you've been looking for. The Grand Jeep Cherokee, Chrysler Pacifica, and Dodge Durango are three impressively spacious and powerful models that are great for practical and fun driving. You can outfit them to be as luxurious as you desire with leather seats, sunroofs and much more!
For ultimate off-road capabilities the Jeep Wrangler is customer favorite. You've seen them everywhere you go and thought about buying one. The time is now! The 2020 Jeep Wrangler is now more powerful, more versatile and more aggressive than years prior.
Our 2020 model lineup is ready for you! Visit us today to test drive your favorite model, or all of them! Let us know what you love about our new inventory.