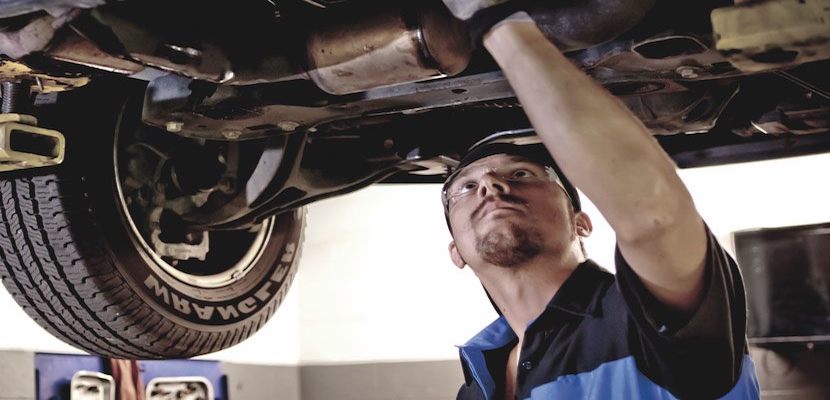 Pearl Chrysler Jeep Dodge Ram Service Center Treats Customers like Family
At Pearl Chrysler Jeep Dodge Ram we don't only sell cars, in fact a sizeable portion of our business is dedicated to our Service Center. Many dealerships let the quality of their service slip and focus only on the profit of selling cars, but we know that the best way to maintain customers is to keep you happy with a robust and supportive service experience.
We make sure your Chrysler, Jeep, Dodge, or Ram vehicle is treated with care and runs at the best of its ability when it rolls out of our garage. Customers love our effective service, but also our amenities, friendly service professionals, and efficiency. Our customers are our most valuable resource, so we give back to the community by providing an honest, affordable garage for regular maintenance and repairs. 
Our Service Center
We offer expert Jeep and Ram service to the Park Forest area, and we are always ready to help you no matter what the problem is. Big or small, bring all of your Jeep and Ram issues into our Service Center just south of Chicago Heights, New Lenox and Frankfort.
Hours
Monday - Friday

07:30AM - 05:00PM

Saturday

08:00AM - 02:00PM
Our Mission
We want our customers to walk away happy knowing that they got the best available service. When you do business with us, you are part of the family and we will treat you as such. When working with our service professionals expect respect, friendliness, and all-star service. We also give you accurate, honest estimates for time and price so you don't get blindsided by surprise charges, if anything does change we contact you as soon as possible.
A big part of our mission is to keep our customers informed on how they can keep better car of their vehicles. The easiest way to do this is to bring your Jeep brand vehicle in for regular maintenance. Regular maintenance will keep your vehicle running longer and better, and it can even save you money in the long run.
For example, if your Jeep Wrangler has a dead spark plug and you don't notice, you might wind up needing a costly new catalytic convertor, but that's something we catch easily during a regular inspection.
What We Offer
We offer a huge range of services, and no job is too big or too small, so bring your Jeep Grand Cherokee in for service near Bourbonnias and Kankakee now. We can help you out with anything from oil changes, battery tests, tire rotations, brake work, and more. Keep your Ram 1500 in top shape by bringing it in regularly for regular recommended maintenance.
Authentic Mopar Parts
One of the pillars of our service is the exclusive use of authentic Mopar parts on your Chrysler, Jeep, Dodge, and Ram vehicles. If you bring in your Chrysler 300, you know you're getting parts that have been optimized for its performance. Using authentic Mopar parts is important to get the best results possible, and we only source from our in-house Mopar Parts Center.
Some dealerships will try to sell you cheap, knock-off parts under the guise of saving you money, but in reality you're just setting yourself up for underperformance and possibly more issues. If you want to save money in the long run, then go with the authentic, factory-backed part.
Schedule Online
As part of our commitment to easy automotive service near Peotone, we have an online scheduler available for you to use. Just fill in your information and we will get back to you as soon as we confirm the appointment.
If you don't want to do business online, remember you can always stop by and schedule an appointment in person. We love new faces, so check out our Service Specials and make the drive down.